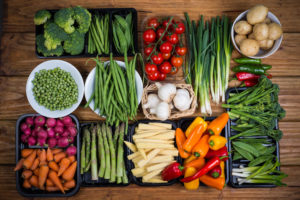 Looking for a way to enjoy the freshest local goods and produce that Grand Forks, ND has to offer? Then it's time to visit the Town Square Farmers Market in Downtown Grand Forks, where you can buy fresh and support local business—while enjoying some beautiful weather, some great music, and some interesting arts, crafts, and more.
The Town Square Farmers Market is Open for Business!
The Farmers Market kicked off its summer selling season on the third Saturday of June with World Refugee Day and continues to run through the end of September. Every Saturday from 9:00 am to 1:30 pm, head down to 3rd and Demers in Downtown Grand Forks to enjoy a showcase of the best local goods and produce Grand Forks has to offer!
What's at the Market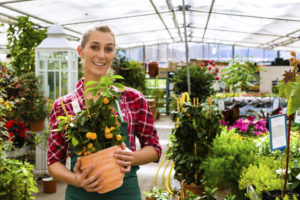 Town Square Market offers a wide selection of fresh local produce, flowers, baked goods, crafts, and more. But it's not just about what you can buy. There's also a great laid-back ambiance of live music by local musicians, as well as information booths from local nonprofit organizations.
Why Choose Town Square Market?
Besides its dedication to growing local business, Town Square Market is strongly focused on making healthy, fresh foods available to everyone in the community. It partners with organizations like Stable Days Youth Ranch, the Public Health Department, and more to provide educational and outreach programs to the community to promote education, access, and overall wellness.
Community Outreach Programs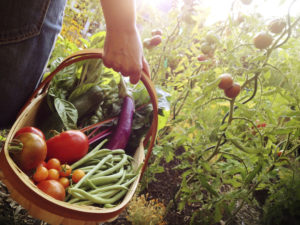 Just some of the programs sponsored or organized by Town Square Market include Forks Well Fed educational programs, The Green Thumb Club community gardening, and the Market Kids Club, as well as internships and mentoring programs for students in areas such as crop growing, nutrition, agritourism, equine studies, and more.
Forks Mobile Farmers Market
As a partner of the Town Square Farmers Market, the Mobile Market sources from local producers, bakers, grocers, beekeepers, crafters, and more to provide local foods and goods to the community—in addition to offering education and support to clientele looking to make healthy food and lifestyle choices.
Mobile Locations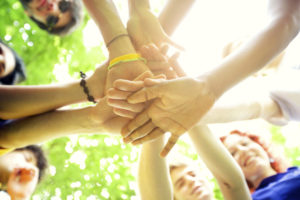 The Mobile Market can be found at various points throughout the city of Grand Forks. Here's where you'll find it:
Tuesdays: 12:00 – 3:00 PM @ Cherry Heights, 110 Cherry Street
Tuesdays: 4:00 – 7:00 PM @ Choice Health & Fitness, 1060 47th Ave. S.
Thursdays: 12:00 – 3:00 PM @ UND Wellness Hub, 2891 2nd Ave. N.
Thursdays: 4:00 – 7:00 PM @ Grand Forks Public Library, 2110 Library Circle
Sundays: 12:00 – 3:00 PM @ Grand Cities Mall, Hope Evangelical Church entrance
Ready to Join a Community That Truly Cares About Resident Wellness?
If health and wellness are important to you or if you enjoy buying fresh and supporting local business, then Grand Forks just might be the place for you. We care about community here, and that means supporting our people! Come explore the area, discover the rich community that surrounds, learn more about buying a home in Grand Forks, and find just the right place to call home. Contact RE/MAX Grand today to get started!