If "buy a new house in Grand Forks" are on your to-do list for 2017, then it's time to start saving up! Here are a few easy ways you can save money throughout the year—and during the usually-expensive holiday season!
Unplug Electronics
Even when they're off, if they're still plugged in, your electronics are using power. Cut down on your energy bill (up to $100 per year!) by simply unplugging when not in use. If unplugging seems like a lot of work, plug into a power strip and switch off at night.
Update Light Bulbs
Swap the old bulbs for fluorescent bulbs. They're minimally more expensive up front, but they last at least three times longer and can save you up to 80% on your energy bill!
Seal Your Windows & Doors
Improving your insulation doesn't have to be a big investment or home-improvement project. Grab some caulk and seal up any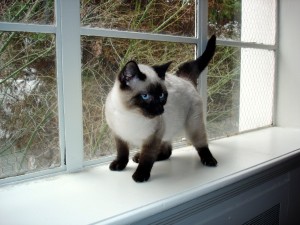 cracks or gaps in your windows and doors. Adding curtains or window shades can help insulate large or drafty windows, as can weatherstripping around doors.
Find Coupons
You don't have to be an Extreme Couponer to see some serious savings. Check newspapers and magazines for coupons and discounts, and try out online sites like RetailMeNot, CouponSherpa, and Coupons.com to find even more discounts. Freeshipping.org even offers free online shipping codes!
Pro tip: Plan the times when you shop and what you shop for around seasonal, monthly, or weekly sales discount times (i.e. buy summer clothes in winter, candy after Halloween, and turkey after Thanksgiving).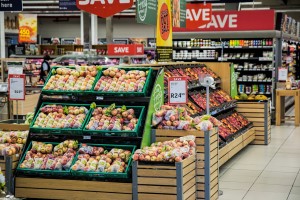 Buy Generic Brands
Don't be a brand elitist if you're trying to save. At least, not if you don't have a strong preference. Easy-to-replace brands include toiletries, food, clothes, and pet supplies.
Stop Buying Bottled
If you're not a fan of tap water, you can still improve water quality and taste—at a much lower price tag by investing in a water filter or pitcher. Ditch the water bottles and save up to $200 a year!
Cook with Crock
Spend $50 up front for a crock pot, save up to $2,000 per year! Crock pot meals cost only an average of $2 per person—compared to a $50 dinner at a restaurant for a family of four. Plus, with an easy toss-in-and-go cooking process, crock pots are a fast and easy alternative to slaving over the stove.
Will 2017 Be Your Home Investment Year?
If you're thinking of investing in a home in Grand Forks, ND, then it's time to contact RE/MAX Grand! In addition to great savings tips, we can help you learn more about buying a home in Grand Forks, explore the community and its beautiful neighborhoods, and start searching homes for sale in Grand Forks.